With the mulcherhead attachment, we are able to clear bushes and trees on steep ski runs.
Otherwise, these slopes are accessible by foot only, which involves laborious manual cutting.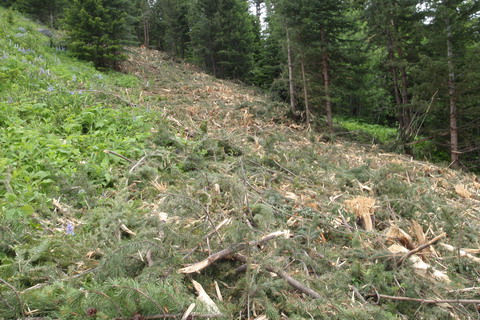 After the mulching process, small chips are covering the ground instead of whole branches as it would be after hand clearing.
After mulching the slopes, there will be much less snow needed to enjoy perfect powder runs in the winter.
Our mulcherhead attachment can mulch up to 14m in one pass.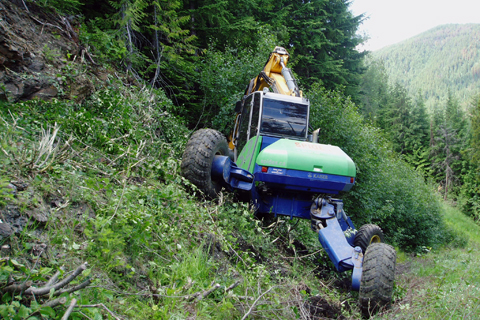 Mulching vegetation on a steep side slope is much safer with a Spider.
We cleared the right of way underneath the Jasper Tramway.
In the extremely steep and difficult terrain, we tap the full potential of the machine and operator in order to safely and efficiently finish the job.
This video demonstrates the versatility of the equipment and the precision of the operator.
We can easily move trees with the thumb attachment on the mulcher.