Setting the cross-arm of an H-frame structure without the assistance of any conventional equipment.
Winching & rigging up the pole right from an inaccessible location.
Supporting the conductor in the process of the structure changeover.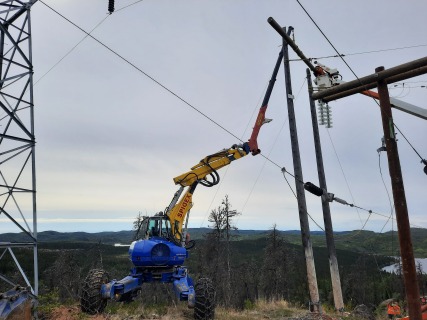 The 42′ crane attachment was used to lift the cross arm over the conductors onto the structure.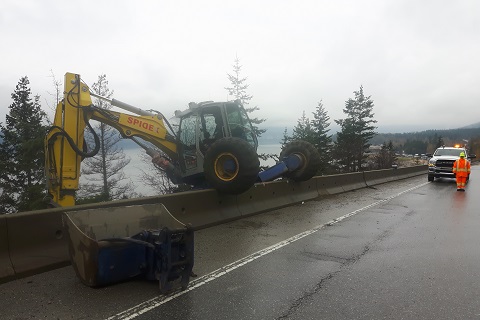 Removing Jersey barriers and exact repositioning is challenging & cost prohibitive – we often decide to walk the Spider over them.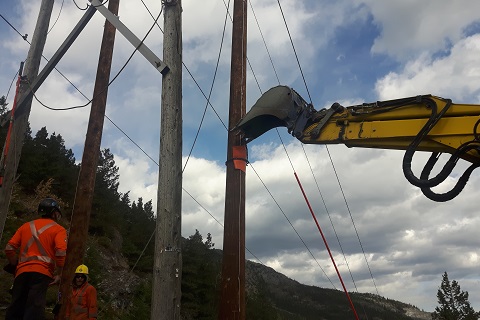 Setting poles in hard accessible terrain is one of our specialties.
With our crane attachment, we hooked up the 'unsafe to climb' pole at the top – removed it and safely dismantled it on the ground.
For setting top-heavy framed poles – we developed a unique rigging solution to complete the job.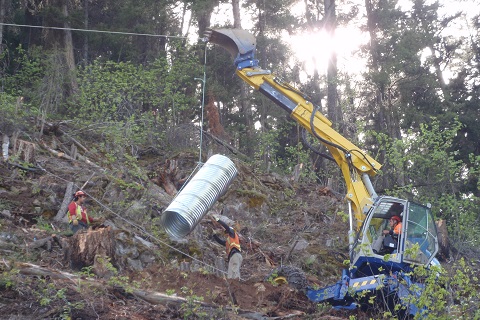 SPIDEX sets culverts and anchors so the poles can be set later during a power outage.
Tools and all the supplies had to be flown in via helicopter – SPIDEX works in some very remote locations